James Albert Jefferies
April 17, 1936 ~ May 9, 2013 (age 77)
'Gentleman' Jim Jefferies was born April 17, 1936 to Orville and Audrey Jefferies in Bedford, Iowa. He moved to Kansas City, Missouri at the age of 11 and graduated from Southeast High School.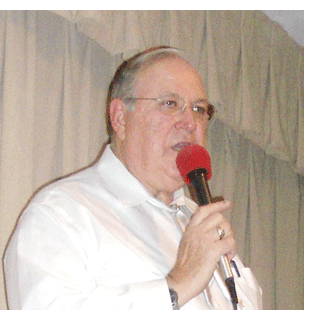 Jim was in the mortgage banking industry 30+ years and a professional square dance caller 40+ years. He recorded 5 records and was active in various Callers Associations throughout the years. He loved square dance calling and taught several thousand people to square dance as well as took hundreds of dancers to the Ozarks annually for the "Ozark Fall Ball".
Jim was a 32nd degree Master Mason and a member of the Grandview Lodge, and the Abdallah Shrine of Kansas. He was also a supporter of the Boy Scouts of America as well as a member of the Tribe of Mic-O-Say. Jim accomplished many things in his life including those on his "bucket list", some of which included golfing, driving the "JO bus" and becoming 'Col.' Jim from the Missouri Auction School.
He is preceded in death by his parents, sister Barbara J. and brother Jerry C. Jim leaves behind his wife, Ardis of 25 years, brother: Jack, 5 children: Doug, Jim "Jimmy", John, David and Jessica along with 7 grandchildren. He will be missed by many.
In lieu of flowers, please make donations to the Alzheimer's Association 3846 W 75th St., Prairie Village, Kansas 66208.