Thomas A. "Tom" Grindol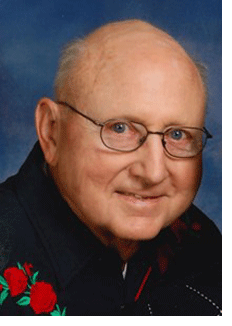 In Loving Memory of
Thomas A. "Tom" Grindol
1942 - 2021
Thomas A. Grindol, 78, Topeka, passed away on June 9, 2021 at a local care center.
Tom was born July 14, 1942, in Hammond, IN, the son of Milford and Vivian (Chiles) Grindol. His family moved to Grantville when he was 2 years old. He graduated from Perry High School in 1960.
He served in the Kansas Army National Guard.
Tom was employed by Southwestern Bell as a Switching Engineer for 28 years, retiring in 1992. He later worked for CenturyLink.
He attended the Grantville United Methodist Church, and was a member of Perry Squares, Shooting Stars, TopKan Twirlers, Friendship Squares and Capital City Gun Club.
Tom married Linda Hughes on March 28, 1964 in Olathe. His wife of 57 years survives. Other survivors include sons, Mark (Tammy) Grindol, Gardner, Mel (Julie) Grindol, Shawnee; grandsons, Thomas Grindol and Rand Grindol; and sisters, Arlyne Radford and Betty Grindol. He was preceded in death by his parents; and brother, George Grindol.
Visitation will be held from 2:00 to 4:00 PM on Sunday, June 13, 2021 at the Parker-Price Funeral Home,245 NW Independence, Topeka, Kansas 66608, 785.234.5850.
Funeral services will be held at 10:00 AM on Monday, June 14, 2021 at the Grantville United Methodist Church, 3724 South Street, Grantville, Kansas 66429.
Burial will follow at the Grantville Cemetery.
Cards may be sent to:
Linda Grindol
3004 21st Street
Topeka, Kansas 66617-9233
Memorial contributions may be made to the Grantville United Methodist Church.