Carol Ann (Montgomery) Kimball
Saturday, June 3, 2017
Carol Ann (Montgomery) Kimball, 81, of Topeka, passed away Saturday, June 3, 2017.
She was born May 6, 1936, in Bu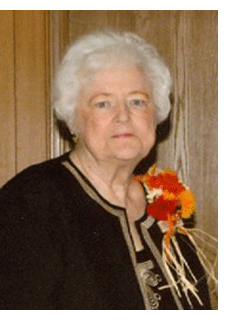 rlingame, Kansas, the daughter of Otto and Buelah (Eaton) Montgomery. She was a 1953 graduate of Burlingame High School.
On September 2, 1955, she married Leland Kimball, at the Burlingame Federated Church. Together they traveled to all 50 states and enjoyed a Caribbean cruise.
Carol is a member of New Hope UMC (formerly Otterbein UMC). She was a member of the Topeka Jaycee Jaynes, Credit Professionals of Topeka, Strato Jets, Plus Squares, and Swinging Squares Square Dance Clubs. They were officers of North East Kansas Square Dance Assn. They have been Kansas Square Dance Association members since MArch of 1987. Carol had a love of hummingbirds and was an avid bridge player. She also cherished all the time spent with her great-grandchildren.
Carol is survived by husband, Leland; children, Steven (Paula), Darla Anno (Rick Greeve, Sr.), and Scott (Phi McHenry); sister, Rosalie E. Rogers; five grandchildren; ten great-grandchildren; and numerous nieces and nephews. She was preceded in death by her parents; sister, Maxine Sage; and brothers, Lyle, Ivan, Glenn, and Orville Montgomery.
A memorial ceremony will be held at 11:00 AM Saturday, June 10, 2017, at New Hope United Methodist Church, 2915 SW 8th Avenue, Topeka, Kansas 66606. Visitation will be from 6:00 - 8:00 PM Friday at the church. Memorial contributions may be made to New Hope United Methodist Church.