Armin D. Ross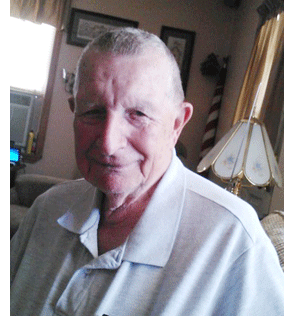 Armin D. Ross, age 96, of Topeka, KS, passed away on Monday, July 5, 2021 at Aldersgate Village in Topeka.
Armin was born the son of Jack and Mary (Haney) Ross on March 12, 1925 in Alida, Kansas.
He served in the United States Navy during World War II, in the Pacific Theater. After his service, Armin graduated with a Master's Degree in Education from Kansas State Teachers College (Emporia State University). His career included many years of teaching and later as principal for various USD 501 public schools in Topeka.
Armin loved to socialize with people, along with visiting with friends and family. His hobbies included fishing, watching westerns and cheering for his beloved KU Jayhawks. He was past President of the Kansas Square Dancing Association along with his wife for two years.
He married Joetta Riley at St. Joseph Catholic Church in Wathena, Kansas, on August 16, 1952. They shared almost 65 years of marriage before Joetta passed on June 14, 2017.
Survivors include two sons, Michael Ross of Sarasota, FL, Edward Ross and his wife Julie of Mayetta, Kansas; one daughter, Linda Fletcher of O'Fallon, Missouri; four grandchildren and six great-grandchildren.
Armin was preceded in death by his parents; wife, Joetta; son, Mark Ross whom died on February 18, 2009; granddaughter, Brooke Barr and a sister, Wilma Parrick.
Armin will lie in state at the Brennan-Mathena Funeral Home on Monday, July 12, 2021 after 2:00 P.M., where his family will receive friends from 6:00 - 8:00 PM. A Mass of Christian Burial will be celebrated at 10:00 AM on Tuesday, July 13, 2021 at Most Pure Heart of Mary Catholic Church, 3601 SW 17th St., Topeka, Kansas 66604. Burial with Navy Funeral Honors will follow at Mt. Calvary Cemetery.
Memorial contributions can be made in Armin's memory to St. Jude Children's Research Hospital, 501 St. Jude Place, Memphis, Tennessee 38105.
Contributions can be mailed or left with the funeral home. To share a memory or to leave condolences, please visit, www.BrennanMathenaFH.com.
Arrangements entrusted to Brennan-Mathena Funeral Home, 800 SW 6th Ave., Topeka, Kansas 66603.